Chief Operating Officer and Chief Financial Officer, Singapore Academy of Law (SAL)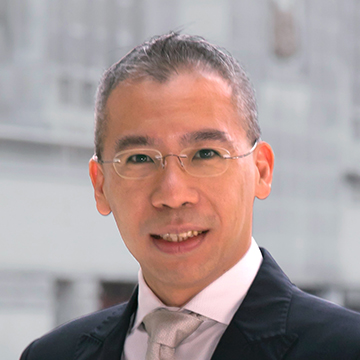 Paul is the COO & CFO at the Singapore Academy of Law (SAL) – the promotion and development agency for Singapore's legal sector, and the Competent Authority for the Apostille Convention in Singapore. Paul is the Founder of the Future Law Innovation Programme (FLIP), Singapore's national initiative to establish a legal tech ecosystem and to help the legal community innovate new models for the delivery of legal services in the future economy.
Prior to joining SAL, Paul served as CEO of the executive education subsidiary of Singapore's Labour Movement – the National Trades Union Congress (NTUC)'s LearningHub. Paul was also a Management Consultant at the Boston Consulting Group, where he undertook strategic consulting in the financial services, public sector and corporate development practice areas. An engineer by training, Paul began his career as a military engineer on a Singapore Armed Forces Scholarship. He graduated from the Massachusetts Institute of Technology with a Master of Engineering and was awarded the MIT Graduate Fellowship Award. Paul also holds a Master of Engineering in Sensors and Smart Structures Engineering from Nanyang Technological University, a Master of Science in Materials Science and Engineering from the National University of Singapore and a Doctor of Jurisprudence from the Singapore University of Social Sciences. Paul is an Advocate & Solicitor of the Supreme Court of Singapore, and an accredited mediator at the Singapore Mediation Centre and the Singapore International Mediation Institute.