Executive Director, National Authority for Child Care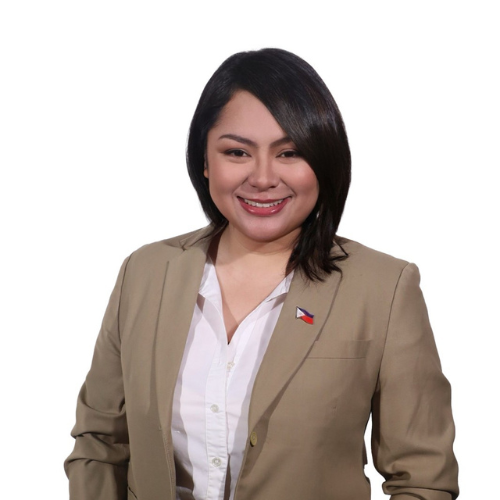 Undersecretary Janella Ejercito Estrada studied Bachelor of Arts major in Political Science at De La Salle University. At the age of 23, she was elected as number one (1) city councilor of the 2nd district of San Juan City in 2013. And at the age of 26, she was elected as City Vice Mayor in 2016 and acted as presiding officer of the San Juan 5th City Council with 87% passage approval rating of the ordinances and resolutions filed from 2016 to 2019, she was also appointed as Chief Operating Officer of the San Juan City Anti-Drug Abuse Council and headed the city's anti-drug abuse program through the Rehab sa Barangay, a city-wide community-based treatment and rehabilitation program.
Her efforts and commitment in public service were recognized by various public and private organizations. In 2015, she was awarded as Natatanging Pilipinang Konsehala by Gawad Sulo. In 2016 and 2017, her invaluable support and contributions to the AntiDrugs and Criminality Campaign was recognized by the Eastern Police District. In the same years, her contributions as public servant were also recognized by the Gawad Pilipino Awards, who also recently, awarded her the Public Servant Icon Award as an Outstanding Advocate for Youth and Development for Children.
Above all, she still continues her involvement in the community through her programs: JELS- Jobs, Education, Livelihood, Sports and Social Services, disaster preparedness, gender equality, and youth welfare and development.
Her core values in public service have always been about pursuing the mission to better the lives of others.