Assistant Secretary, Office of Consular Affairs, DFA (Philippines)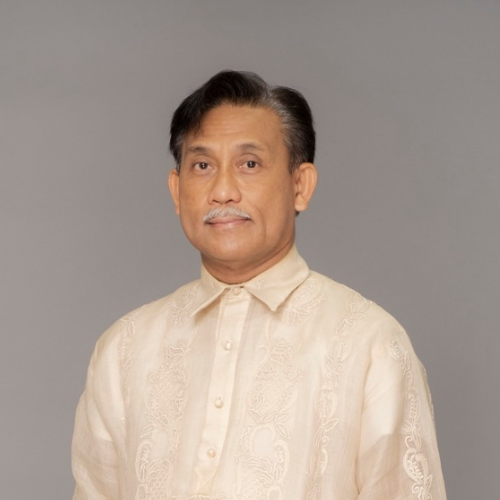 Mr. Henry S. Bensurto Jr. is the current Assistant Secretary for the Department of Foreign Affairs' Office of Consular Affairs. A career diplomat, lawyer, teacher, and respected member of the Integrated Bar of the Philippines. Asec. Bensurto is one of the Philippines' leading experts on the UN Convention on the Law of the Sea (UNCLOS) and maritime security and the West Philippine Sea issue, being part of the Philippine team that filed the arbitration case against China on the West Philippine Sea.
He previously served as the Philippine Consul General to San Francisco from 2014 to 2020. Prior to his posting in San Francisco, Asec. Bensurto served as the Assistant Secretary of the West Philippine Sea Center (WPSC) in the Philippine Department of Foreign Affairs (DFA) and the Secretary-General of the Commission on Maritime and Ocean Affairs Secretariat (CMOAS), a cabinet-level inter-agency coordinating body on the Law of the Sea and other maritime issue.
Asec. Bensurto has been recognized several times for his ground-breaking work on Philippine maritime security and its territorial disputes on the West Philippine Sea and South China Sea. He received the Presidential Order of Lakandula (rank of Grand Officer), one of the highest honors given by the Philippine Government, for his foreign policy contributions toward the Philippines' approach to the West Philippine Sea disputes. Likewise, he received the Presidential Award of Gawad Mabini (rank of Commander) for his leadership and contributions to the passage of the Philippine Archipelagic Baselines Law in 2009.
Asec. Bensurto is an alumnus of both the University of the Philippines, having earned his Bachelor's Degree in Political Science in 1985, and the San Beda College of Law, where he graduated with a degree in law in 1990. He pursued further studies overseas, graduating Oxford University in 1996 with a Distinction in Public International Law and Merit in International Trade.
He is married to Ms. Ann Mariza Sanchez-Bensurto, and has a son, Mr. Henry Matthew Bensurto.